Tech Ed Welcomes New Faculty Member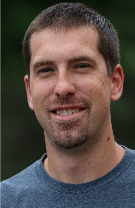 Hang on for a minute...we're trying to find some more stories you might like.
Mr. Chester Eagles is a new Tech-Ed teacher in Downingtown East High School. He teaches Intro to Engineering Design and Woodshop. Mr. Eagles reflected on being a new teacher in the school and his teaching experiences. He has been teaching for four years in elementary school and TCHS before he decided to come and teach in Downingtown East.
"First, I majored in engineering," he said. "Then, in my second year in college, I decided that I should become a teacher." He also said that the reason that he decided to become a teacher is that he was inspired by his first grade teacher. She was the main reason that made him actually like teaching.
He really likes the students in Downingtown East. He said, "They are respectful, hard workers, and driven to succeed."
Mr. Eagles thinks that there is one difficult aspect of teaching students. He said, "It is always difficult to find new ways of teaching each year."
He, in general, likes the school. "There is a nice family atmosphere here, students and teachers are very nice, and all the people are very respectful," he said.