English Welcomes New Faculty Member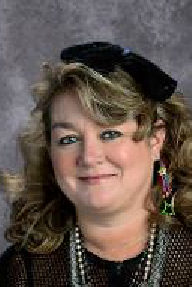 Hang on for a minute...we're trying to find some more stories you might like.
Mrs. Hand experienced her first year of teaching at Downingtown East this year. She described her first year teaching here as wonderful, "The students and their different personalities have been fun to work with and the colleagues in english department are fantastic." Mrs. Hand attended several universities before receiving her teaching degree. The first university that she started at was East Stroudsburg University. She did not always want to be a teacher. She first wanted to be a layer, but after attending school to be a paralegal she decided it was not for her. She then went back to school to get her teaching degree and she loves it. She has now been a teacher for 15 years. Mrs. Hand did not transfer from far, in fact she transferred from Downingtown Middle School and she did not see her transition as too hard. She decided to begin teaching at East because she wanted a new challenge in teaching higher level students and higher level courses. Right now Mrs. Hand teaches 10th and 12th grade classes. She says the hardest part of teaching is trying to engage and interest students in literature they otherwise would not be interested in. Mrs. Hand most likes to teach American literature and has a deep love for Shakespeare. Now that Mrs. Hand is engaged at East she would most like to get involved in an activity like a literary magazine, and she would definitely love to get involved on prom decorating committee.