Our Sit Down Interview with Dr. Lonardi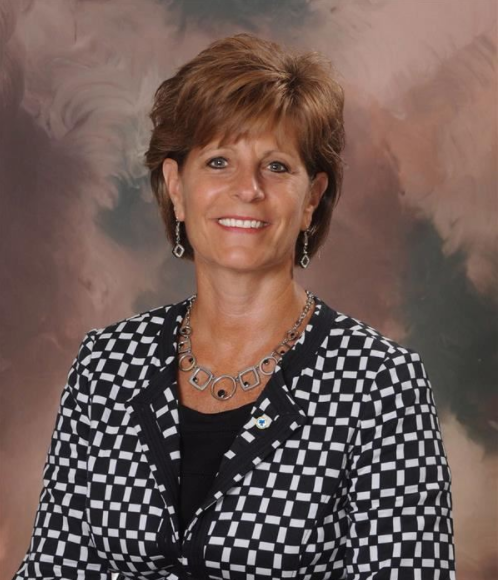 Hang on for a minute...we're trying to find some more stories you might like.
In July of 2016, the Downingtown Area School District's Superintendent Dr. Mussoline announced that after seven years of hard work that he would be retiring on July 30, 2017. This raised a lot of questions in the DASD school community about who would be succeeding Dr. Mussoline, who had become a very well-liked and respected person at the time of this announcement. On July 1, 2017, Dr. Emilie M. Lonardi took office as the new Superintendent, and people had a lot of questions for her. After her video on the first day of school introducing herself to the student body, the students of Downingtown East had lots of questions about Dr. Lonardi, questions that needed a platform.
One of the biggest questions the DASD community had for Dr. Lonardi was some variation of: "What's her background?" or "What experience does she have?" Dr. Lonardi then explained: "I was superintendent at West York, over there for 19 years, and I could've stayed there – everything was going great, felt good, things were going great, and I thought I just wanted a change. But I didn't want to go to another small school, because I already kinda got that so I wanted to look for something new. I love being a superintendent, I love being in education, I didn't want to leave. It's been fun for me, having all of these conversations in my head about what would work and what wouldn't, but I'm often think about things I did back there that I could apply here in Downingtown to put a bit of a different spin on things and improve the district."
Transitioning from a smaller school district to one as large as Downingtown's is certainly a challenge, and Dr. Lonardi has noticed a lot of differences between the two districts. The most notable difference, though, is not one you would expect: "I get a lot more emails! I thought I got a lot of emails before, but here I've gotten a million emails, so that's one difference. But yeah, I get communicated a lot more because of how big we are and there are so many people.
But beyond the transition from a smaller district to a larger one, there are also quite a list of regional differences between eastern and western Pennsylvania. Dr. Lonardi did not hesitate to let her love of the area DASD encompasses known: "I will tell you hands-down that Chester County is the most beautiful place I've ever worked. Whenever I can, if I can get out of work while it's still light outside I try to investigate somewhere new, try new things… and sometimes I get lost. But when I get lost, I'm just like: "Wow, this place is just beautiful!" All of the creeks, streams, horse farms… it's such a beautiful area."
Taking a quick break from student questions, the next question focused on what that "different spin on things" she mentioned earlier entailed. "It's a little early, so it's a little hard to say, but I do think that in my previous district we were very good at communicating and collaborating. In a big district like this one, that's hard to do, and we already do a lot of it, but I think that we can put some things in place that'll increase the communication both horizontally and vertically. From central office to the various school buildings and even between buildings, I feel like we can definitely ramp that up. I also feel like there is huge power in teachers collaborating with other teachers to better their craft, and I feel as though such collaboration they get even better than they would on their own. It also creates a powerful synergy, a synergy that I feel as a district we should be working to elevate."
Another one of the biggest questions students had for Dr. Lonardi had to do with technology, and how DASD would approach the technologies of both today and tomorrow alike. Dr. Lonardi responded: "I'm still getting my arms around how we do things and why we chose the devices that we chose to implement. Right now something I'm trying to do is that I'm sitting down with each principal and meeting with them and asking a million questions, about how the students like the iPads, how technology is being used in the elementary school, all things like that – all to figure out what's working and what isn't. Also probably by the end of this month, I will be sending out a survey about this out to students, community, parents, administrators, but I'm also definitely sending it out to seniors. It's going to be a bit generic, asking what's going well and what isn't going well. I want to see how teachers are integrating technology. As I see it, I believe that technology is a tool to enhance learning, so what I hope I don't see is: "Okay class, open up your laptops and do this." I think technology should be used to individualize instruction, and allow for teachers to individualize their teaching to account for all different kinds of student and all different styles of learning. I'm glad that the high school has some kind of a laptop instead of a tablet, though, as I feel that that is much more real world relative to what you will use moving forward. I want to enhance the technology used in this district under the guise of learning."
The last question asked in the interview was arguably the most important, and Dr. Lonardi's response exceeded expectations in every way imaginable. This exchange can speak for itself:
"For my last question, what do you think is the role of the school district within the community, and how can a school district like our own be used as a force for good within the community?"
"I think that the school district and the community are inextricably linked. I feel like when the school district does well, the community does well because we are so linked. It's hard to separate the two. So for instance, Downingtown has a very good reputation, and with the opening of STEM, our scores, and all that, we have new people entering the community. And not just people with little kids coming to start a family, we have people moving in with high school aged kids because they want their child to go to these schools. As a result, the building of the community has a lot to do with the school district. And I'm noticing, as I read on Twitter and talk to people, a lot of students in the district do a lot of service and philanthropic work in the community and to raise money for good causes. I think that's awesome, and that's a little bit of how we give back to them, and helping out with all of these causes that are near and dear to all of us. Kids have a lot of energy, they can do that, they can raise money, and they can do cool things like that; I think that students do so much of that. I think that is a very nice exchange between the district and the community."