One of East's Newest Seniors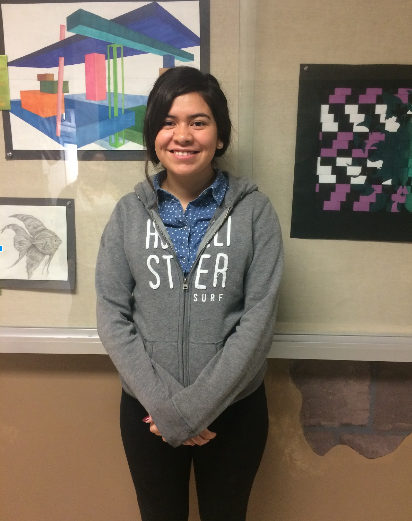 Hang on for a minute...we're trying to find some more stories you might like.
Downingtown East has over  five hundred seniors in this year's class of 2017. While most students have been here since freshman year, we have a few seniors that are new to the school this year. One of the new students is Lizabeth Plata all the way from Mexico.
Lizabeth only speaks Spanish and with the help of Mrs. Westwood-Denenberg as a translator we were able to learn a lot about Lizabeth. Lizabeth moved to Downingtown this year in August from Chihuahua, one of the biggest cities in Mexico. Her school was one of largest in her native country and now she is in Downingtown East the largest school in our district. Her first month here at Downingtown East was hard, She said, " I saw your school had groups of friends here at East and felt left out." Academics were also hard because she does not speak English and had trouble understanding the lessons. She also missed all her friends from Mexico, but she has made friends with some students that can speak spanish and english.
At East Lizabeth enjoys taking art classes, including Ceramics and Recyclable Art. She said,"I love ceramics and love to make recyclable art in and out of school." Lizabeth said, "I'm very creative and have a passion for Spanish culture." She likes to put her Spanish culture and own ideas into her art. She also has interests in cosmology. She said " I like cosmology and want to be a hair systalist."
Lastly and most importantly Lizabeth's family is part of her everyday life and something she looks forward to each day. She said, "I talk to my biological mother everyday, she lives in Mexico." She also said, "It's difficult, but a part of my day  I love and look forward to." Her family has been there for her the entire time she's been in the United States, and they have made the transition easier.
Overall Lizabeth is getting used to living in the United States and has gotten used to Downingtown East High School. She has multiple friends who are bilingual; they talk to her in her native language of Spanish. She has already found classes at East that correspond to her interests she had in Mexico. She is set to have a great first and senior year here at Downingtown East.